Posted by Sherrie Questioning All
This is so mind boggling to me!  I am still trying to figure out within WHAT law or right would the TSA have to pat down people AFTER they got OFF a train in Savannah, Ga.?
Where is the sense in patting down people when they have gotten to their destination?
But, more importantly what RIGHT OR LAW allows TSA to pat down people riding on trains?
If all of this is true, then we are so down the rabbit hole in being a POLICE STATE in the United States!  All of this invasion of privacy and having to SUBMIT to other people feeling us up all in the name of keeping us "safe from terrorism"?
It seems to me there is one terrorist that is standing above all others now!  After watching this, I believe those who are reading these words know exactly who/what I am claiming is a terrorist!
If that had been me,  I would have demanded what right they had to do ANY pat down and REFUSED to allow it being done to me or my child!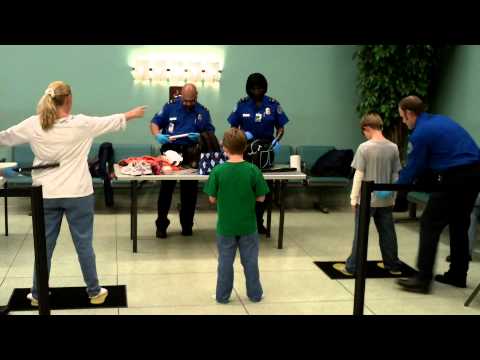 I believe as many people as possible need to reproduce this video, in case youtube decides to take it down.


Description at youtube link of the Video, from the person who submitted it:
The only bad thing on our trip was TSA was at the Savannah train station. There were about 14 agents pulling people inside the building and coralling everyone in a roped area AFTER you got OFF THE TRAIN! This made no sense!!! Poor family in front of us! 9 year old getting patted down and wanded. They groped our people too and were very unprofessional. I am all about security, but when have you ever been harassed and felt up getting OFF a plane? Shouldnt they be doing that getting ON??? And they wonder why so many people are mad at them.
Bill Bard says:
More fucking stupidity, just when we thought they couldnt get more ridiculous.