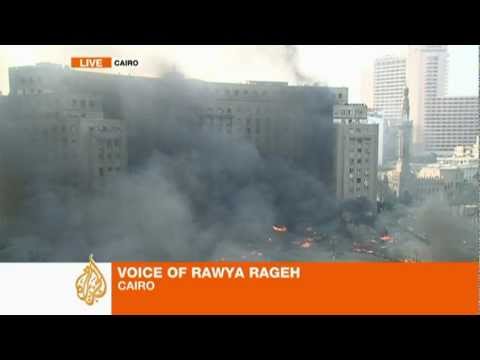 Uploaded by AlJazeeraEnglish on 17 Dec 2011
Egypt's prime minister says fighting since Friday between protesters and soldiers is an attack on the country's revolution.
Eight people have been killed and hundreds injured in street battles, since renewed fighting erupted between protesters and security forces again on Saturday, on the streets leading to the parliament building and nearby Tahrir Square.
Al Jazeera's Rawya Rageh reports from Cairo.