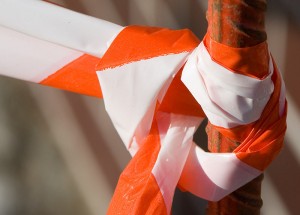 Do you think that you are free?  Most Americans would still probably answer "yes" to that question, but is that really the case?  In the film Edge of Darkness, Mel Gibson stated that "everything is illegal in Massachusetts".  Well, the same could pretty much be said for the United States as a whole.  Our lives are governed by millions of laws, rules and regulations and more are being piled on all the time.  In fact, 40,000 new laws just went into effect in January.  Every single new law restricts your freedom just a little bit more.  The truth is that America has become a crazy control freak nation where virtually everything that we do is highly regulated.  You have probably broken multiple laws today that you don't even know exist.  We have all become criminals and lawbreakers because almost everything is illegal at this point.  Our politicians are convinced that they are "making life better" by piling gigantic mountains of laws on to our backs, and law enforcement authorities are convinced that they are helping society by "cracking down on crime", but the reality is that our liberties and our freedoms are being strangled by all of this government oppression.  This is not the way that America is supposed to work.
Yes, every society needs laws.  But the laws should be short enough and simple enough that everybody can read them and understand them.
In America today, there is no possible way that any of us could ever read all of the laws that apply to us.  Most of us just live our daily lives and try to do the "right" thing.  But there is no guarantee that men with guns will not show up at your door one evening because of some obscure regulation that you have broken.
The following are 19 signs that America has become a crazy control freak nation where almost everything is illegal….
#1 One California town is actually considering making it illegal to smoke in your own backyard.
#2 In Louisiana, a church was recently ordered to stop giving out water because it did not have a permit to do so.
#3 In the United States it is illegal to operate a train that does not have an "F" painted on the front.  Apparently without that "F" we all might not know where the front of the train is.
#4 In many U.S. states is it now illegal to collect rain that falls from the sky on to your own property.
#5 In America today it is illegal to milk your cow and sell the milk to your neighbor.  If you do this, there is a good chance that federal agents will raid your home at the crack of dawn.
Bill Bard says:
Probably illegal to post this article.