Florida Senator cements his place as a neo-con poster child
By Paul Joseph Watson/ Infowars.com
Bilderberg Group elitists who are considering Marco Rubio to become Mitt Romney's running mate were probably enamored by Rubio's "foreign policy chops" during a Brookings Institution speech yesterday in which the Florida Senator cemented his place as a neo-con poster child by calling for a US-led military assault on Iran and Syria.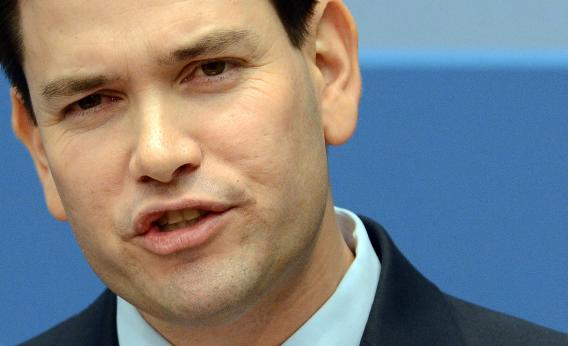 Speaking of Iran, Rubio stated, "We should also be preparing our allies, and the world, for the reality that unfortunately, if all else fails, preventing a nuclear Iran may, tragically, require a military solution."
He also said that Syria should become a target for "American leadership," in the context of ignoring UN mandates and sending in American troops to directly help rebel fighters who, as we have documented, are being directed by Al-Qaeda terrorists.
"You need the center of gravity to instigate this coalition (supporting opposition groups in Syria) and move forward with a defined plan," said Rubio. "In the absence of American power and American influence and American leadership, it's hard to do that."
Bill Bard Says…
Let those who advocate attacking Iran, go and do it.  Fucking cowardly Bastards will be hiding behind their own rhetoric.  All mouth and no trousers.