Twenty six people were killed and 16 others injured Sunday after being struck by lightning in Howrah in West Bengal and various districts of Andhra Pradesh state.
Sixteen people were killed Sunday in multiple lightning incidents in the southeastern state of Andhra Pradesh, the IOL News website said on Monday. Victims were said to be farmers or the homeless, caught outdoors in the storms. The storms also uprooted trees and damaged thatched buildings.
Another incident happened Sunday in Howrah district of West Bengal, near Kolkata (Calcutta), where 10 people were killed, the IOL said. The people were returning from a religious festival and took shelter in a temple during a torrential downpour.
Weather data accessed by AccuWeather.com showed that powerful thunderstorms were present in Andhra Pradesh Sunday. A few thunderstorms also erupted in the Kolkata area during the heat of the afternoon.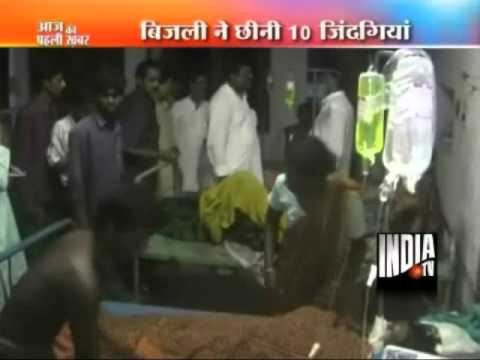 Climate statistics show that scattered sudden, strong thunderstorms are not unusual during midspring in both areas.