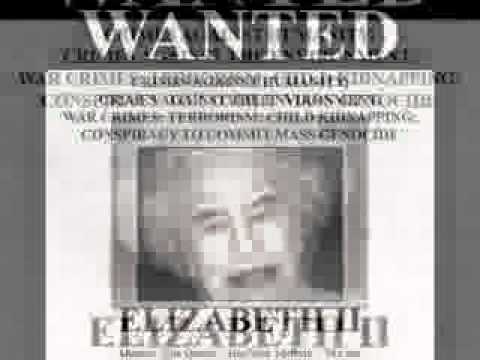 —————————————————-
PIMPING FOR PRINCE CHARLES
Savile told Esquire: 'The thing about me is I get things done and I work deep cover. I've known the Royal Family for a million years.'
According to the UK Daily Mail at the time of Savile's death in 2011, Savile said that he was invited to regular meetings with the royal family because 'I have a natural good fun way of going on and we have a laugh.' Would one of the world's most powerful families invite an aging disc jockey into their inner sanctum so often just because he gave them 'a good laugh'? Or is there likely to be a far more plausible reason for their strange closeness?
Dickie Arbiter, now 72, was in charge of media relations for the Queen between 1988 and 2000. He told the media that Savile visited Prince Charles's official London residence St James's Palace frequently. Savile's behavior on visits to Prince Charles' residence aroused "concern and suspicion". A palace insider said of the claims that several people were well aware of Savile's alleged abuse of children.
PAEDOPHILE PRINCE PHILIP
William Combes was the sole survivor of a group of three aboriginal boys who claim to have witnessed the abduction of ten children during a royal visit to the Kamloops residential school in mid October, 1964, when both the Queen and Prince Philip were in British Columbia, Canada.
"They took away those ten kids and nobody ever saw them again."
http://www.helpfreetheearth.com/news263_queen.html
PAEDOPHILE PRINCE ANDREW
Prince Charles brother, Prince Andrew, is a close friend of convicted paedophile Brian Eptein who supplied the "paedophile" prince with underage girls.
More + Videos… http://www.helpfreetheearth.com/news650_paedophile.html
 ————————————————-
Exposing The Royals (continued)
Here is the "continuing" excerpt from Part One of The Zion King sequel to the epic Ring Of Power DVD series.
WILLIAM'S UNCLE ANDREW
Included on the wedding guest list was William's uncle Andrew who is the brother of William's father Charles and the son of Queen Elizabeth. Andrew, who 4th in line to the British throne, has been exposed in the news as a paedophile. His buddy, Jeffry Epstein, is a convicted paedophile who served up underage girls to Prince Andrew like lolly pops.
Epstein also gave Andrew $30,000 to help pay off his ex-wife Fergie's massive debts that she was blackmailing him for. Andrew was finally forced to step down as Britain's trade ambassador because of #1 – his criminal behavior with underage girls. Two – a six million dollar tax evasion charge. Three – conflicts of interest from friendships with a convicted paedophile and with libyan leader khadaffi's son whose country was being bombed by the British military.
Despite their criminal activities, William'S sleazy uncle Andrew and Kate's sleazy uncle Gary have never been arrested or prosecuted for their crimes. They are above the law.
WILLIAM'S BROTHER HARRY
Okay, so 2 rotten apples in the newlyweds family doesn't make them all rotten. William's brother Harry isn't such a bad bloke, is he? It can't be easy being the carrot top younger brother and second fiddle to the perfectly perfect William who is destined to be King.
It can't be easy wondering why you look so much like James Hewitt, the man your mother publicly admitted that she cheated with while Charles was cheating with Camilla. It can't be easy hearing your real father admit that the royal family threatened to kill him.